SPEND LESS TIME SEARCHING FOR TOOLS AND MORE TIME GETTING THINGS DONE- Four tool pockets, including two 7 x 7 in. tool pockets, cell phone pocket, pencil pocket, hammer loop and tape measure clip will keep your essential tools within reach at all times. 
STOP RUINING GOOD SHIRTS AND JEANS - Protect you and your clothes - simply put on the apron, and the durable, water-resistant waxed canvas will keep sawdust, spills, stains and paint off.
HANDMADE IN THE USA - Crafted by hand of 100% 16 oz waxed cotton and reinforced with double stitching and steel rivets and grommets for years of hard work.
WEAR IN COMFORT - Cross-back straps with shoulder pads distribute the weight of the apron and tools evenly away from your neck, so you can wear it all day and not even realize you've got it on! 
ADJUSTABLE TO FIT ALMOST ANYONE - Apron measures 27 in. wide and 34 in. tall for a universal fit. Simply loosen or tighten the straps - it accommodates anyone up to 54 in. waist. 
EASY TO GET IN AND OUT - Set it once to your size and the "keeper patch" will keep the straps in place for next time. It just snaps open and closed with a quick-release buckle. 
GIFT READY – Makes an excellent gift for woodworkers, craftsmen, artists, handymen, dads, spouses, friends, neighbors, DIY'ers, and YOU!
SATISFACTION GUARANTEED - Buy with confidence with our no-questions asked 30 Day return policy. 
Customer Reviews
Write a Review
Ask a Question
03/23/2022
William B.

United States
Great Apron
I love this high quality, made in the USA woodworking apron. First thing I do when I walk in the shop and last thing I do when I leave.
03/23/2022
Roger B.

United States
Great apron
I appreciate the quality and fit of this apron. I think of this as protection for my clothes from sawdust as a rain coat is to rain.
03/05/2022
Danny F.

United States
I have never owned a work apron before, regardless, I really like this apron.
The apron works well, it allows full range of motion and doesn't pull on the shoulders causing fatigue.
02/20/2022
Michael B.

United States
great welding apron
This thing holds up great to welding and grinding. It should last for several years. well worth the cost compared to replacing shirts so frequently.
01/18/2022
James L.

United States
Great, Product
I am 6,3. Always had trouble buying aprons online they always came back short and lacking. I looked at the Texas aprons and found that thier product was well made and comfortable. Staps where long enough and the length came down long enough to cover legs. I never been more please with a purchase.
01/12/2022
Giwook C.

United States
Waxed Canvas Work Apron
Tape Measurement Hook was left located that is for lefty? I donno so I installed the similar one on the right side. And another pencil/mechanical pencil holder added and I am using the left hook for my adjustable square to bent it little bit. Overall, I am satisfied it. Thank you.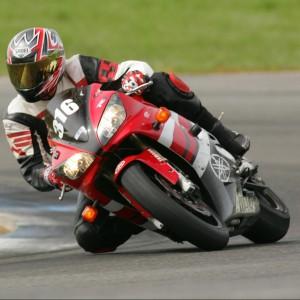 DW
01/10/2022
Dale W.

United States
Great Apron!
It's well made, adjusts to fit perfectly, and is well designed. I like that the flap over the pockets can be tucked inside the pocket so I can grab tools easier. It's long enough to keep the majority of the sawdust off of my pants. I'm looking forward to many years of use.