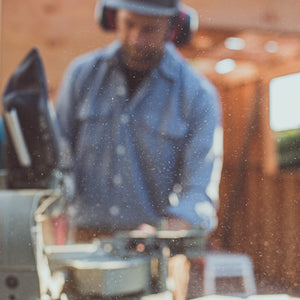 Our Mission
We've got a singular focus: to design and manufacture high-quality gear priced for those who understand the value of an honest day's work.
Built to get the job done
We're proud of our workmanship, just like you are of yours. That's why we use tough-wearing waxed canvas — which blends function and fashion, durability and breathability, comfort and charm.
Each apron is meticulously crafted, with pressure points reinforced with double stitching, steel rivets and grommets to give you gear that stands up to the roughest jobs.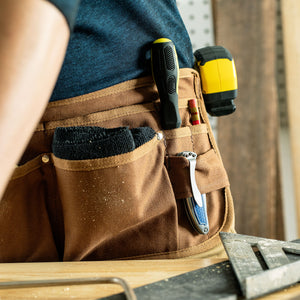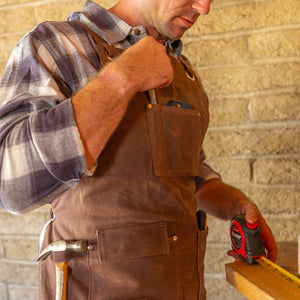 Made to be worn in, not out
Our workwear is fashioned to last. In fact, it even looks better the more it's used. Your apron is built to carry the battle scars of one project into the next, creating a one-of-a-kind garment that feels unmistakably yours.
The Lone Star State
We are proud to do our part in bringing manufacturing back to our namesake.
Along with the high-quality gear crafted by our worldwide partners, we now offer our flagship full-length waxed canvas apron, Handmade in Sherman, Texas.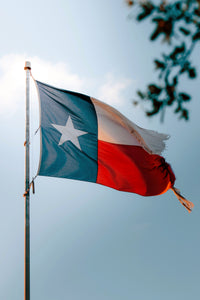 This thing is awesome. I'm a sucker for waxed brown canvas. It's so durable, looks rad and does a great job keeping my clothes clean. And I can actually keep up with a shop pencil for once.

Erin Longfellow
I'm a huge fan. It's comfortable on the shoulders. The quick clasp makes it easy to put on and it keeps all the resin and wood chips off my clothes.. which makes my wife happy because I'm not tracking it all through the house now.

Michael Earley
It's comfortable, built well, and has just enough storage without going overboard. Great addition to the shop.

Nate Crilly